Aug
12
Sun
Fiesta Mountain Run

@ Garland Ranch Regional Park
Aug 12 @ 6:45 am – 11:00 am
Fiesta Mountain Run: 7.7 Mile Challange and 2.25 Flat Trail Run at Garland Ranch Regional Park.
Sep
30
Sun
Double Road Race – Pacific Grove

@ Lover's Point
Sep 30 @ 6:00 am – 9:00 am
Pacific Grove 10K
UjENA 5K Run/Walk 
September 30, 2018
Pacific Grove, California
  Ideal PR courses  –  Sign Up and Save
Our course along the Pacific Ocean Coast in Pacific Grove, California offers beathtaking views. It is considered one of the most beautiful locations along the California Coastline. Pacific Grove is adjacent to Pebble Beach, and is highly regarded as a tourist destination. Make sure to register soon, and reserve your spot while space is available.
This is a fast beautiful course.  Course record is 29:10 for the 10K and 14:00 for the 5K.for men and 34:39 for the 10K and 17:34 for the 5K for women.  (These open races are part of the Pacific Grove Double Racing Events.  For more information go to: www.pgdouble.com)
Race Day Schedule of Events
Pacific Grove, Ca – September 30, 2018
Lover's Point, 630 Ocean View Blvd, Pacific Grove, CA 93950
Race day packet pickup begins at 6:00 AM
Pacific Grove 10K begins at 7:30 AM
UjENA 5K Run/Walk beings at 9:15 AM
Special T-Shirts for all participants.  Medals for all finishers.  Special awards to top three men and women and age-group winners (19 and under), 20-29, 30-39, 40-49, 50-59, 60-69, 70 plus.  For both the 10K and 5K
Our races benefit the following:

The American Red Cross is a humanitarian organization that provides emergency assistance, disaster relief and education inside the United States.  They, also are in the business of collecting, processing and distributing blood and blood products.  Additionally they offer health and safety educatonal programs.  100% of your donations will benefit the American Red Cross.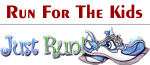 JUST RUN! is a multifaceted youth fitness program developed in 1986 by the Big Sur International Marathon and Monterey local, Michael Dove. It is free to join and encourages healthy lifestyles through eating well and running. Taking pride in accomplishments is one of many features which makes Just Run! so special. Virtual runs across the USA and Europe link points of interest and historical sites, making it educational. 100% of your donations will benefit Just Run!.
Course Maps
Oct
27
Sat
9th Annual Heroes Open Golf Tournament

@ Bayonet and Black Horse
Oct 27 @ 7:30 am – 3:30 pm
The Heroes Open is a fundraising golf tournament in support of the California Central Coast Veterans Cemetery.
Funds go to support continued construction and operations of the cemetery through the California Central Coast Cemetery Foundation. The event is conducted by the United Veterans Council of Monterey County which is a not for profit organization registered with the IRS providing tax deduction for donors.
On September 30 we received the news that the US Department of Veterans Affairs has paid to the California Department of Veterans Affairs the amount of $6.8 million to cover the costs of construction for the first phase of the California Central Coast Veterans Cemetery on the former Ft. Ord.  This is a giant step forward and will go a long way toward relieving demand for the inurnment of remains in the 5000 niche columbarium to be constructed in this phase.
We must remember that this is only Phase 1.  We still need to complete the cemetery to provide in ground sites for both caskets and urns.  That will require further local money in order to get the US Department of Veterans Affairs to provide the necessary funding.  Beyond that there are plans for a chapel, an amphitheater, and a museum which must be funded entirely from local money.  That is what the Heroes Open is all about.
We do not want a partial cemetery.  We want, need and deserve the finished product.  If you have already supported us, THANK YOU!  If you have not yet done your part please step up now and make the dream a reality.