Jul
26
Fri
Gilroy Garlic Festival

@ Christmas Hill Park
Jul 26 @ 9:00 am – Jul 29 @ 6:00 pm
Come to Gilroy Garlic Festival for great garlicky food, live cooking competitions, and lots of fun for the whole family!
The heart of the Garlic Festival is Gourmet Alley, the gigantic outdoor kitchen where the world-famous "Pyro Chefs" put on a spectacular flame-up show while preparing garlic-laced calamari and scampi in huge iron skillets. Other Festival favorites include pepper steak sandwiches, pasta con pesto, fried calamari, and sausage sandwiches, as well as Gilroy garlic fries and garlic bread. And don't forget the only-in-Gilroy garlic ice cream!
You'll also find live entertainment on three stages, cooking contests and demonstrations, arts & crafts, wine tasting, and a fun Children's Area too.
Oct
19
Sat
Monterey Bay Tequila & Cuisine 2019

@ Monterey Conference Center
Oct 19 @ 5:00 pm – 8:00 pm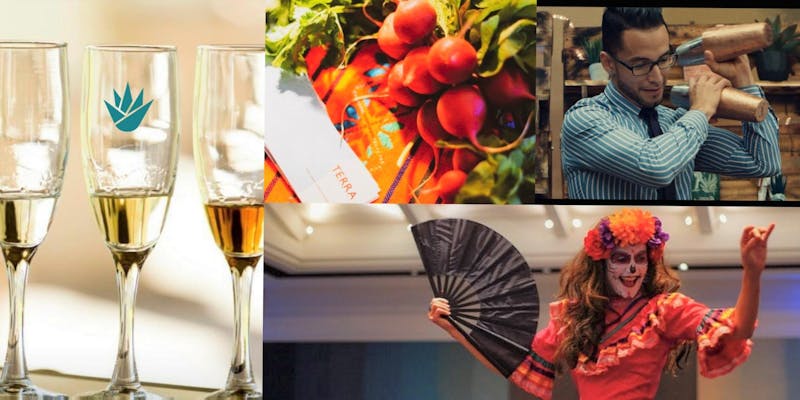 The MBTC is the premiere agave event on the West Coast! Nesteled on the beautiful Monterey peninsula of the Central Coast in California. This area features unmatched natural beauty and is an iconic setting for the MBTC. Monterey County is known as the "salad bowl of the world," and we are so proud to partner with local renowned chefs to bring you scrumptious cuisine that pairs perfectly with Mexico's emblematic spirits.
The MBTCs non-profit of choice is Rancho Cielo – the students of the drummond culinary academy will be with us in October and together we will raise funds for Rancho Cielo's programs that provide options and opportunities to youth that have barriers to success that are not always of their own making. Rancho Cielo is a testament that this community cares about ALL of our youth.
So, be sure to join us for a first-class agave experience on Saturday, October 19, 2019. You'll be glad you did!