Jun
18
Tue
Save the Date: DroneCamp 2019

@ Monterey County
Jun 18 @ 8:00 am – Jun 20 @ 9:00 am
IGIS is pleased to be partnering with the Monterey Bay DART Nonprofit Organization to offer our third annual DroneCamp! This three-day intensive workshop covers everything you need to know to use drones for mapping, research, and land management, including:
Technology – the different types of drone and sensor hardware, costs and applications
Drone science – principles of photogrammetry and remote sensing
Safety and regulations – learn to fly safely and legally, including tips on getting your FAA Part 107 Remote Pilot Certificate
Mission planning – flight planning tools and principles for specific mission objectives
Flight operations – hands-on practice with both manual and programmed flights
Data processing – processing drone data into orthomosaics and 3D digital surface models; assessing quality control
Data analysis – techniques for analyzing drone data in GIS and remote sensing software
Visualization – create 3D models of your data
Latest trends – hear about new and upcoming developments in drone technology, data processing, and regulations
Jul
8
Mon
Digital Promise Challenge Institute

@ Embassy Suites by Hilton Monterey Bay Seaside
Jul 8 @ 4:00 pm – Jul 10 @ 10:00 pm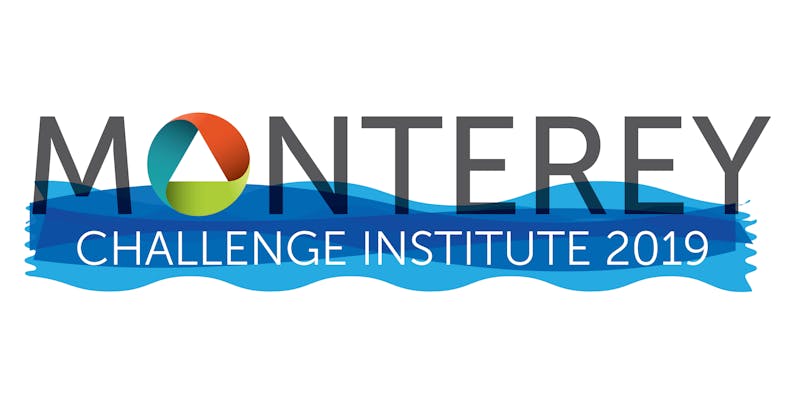 Join educators from around the world to investigate the big idea of powerful learning, identify pressing challenges, and design sustainable solutions!
The Digital Promise Challenge Institute 2018 will be a fully immersive, hands-on, professional learning experience that transcends the traditional divide between speakers and participants to create a vibrant and ongoing community.
For details visit the event website.
The Challenge Institute is eligible for funding requests on the DonorsChoose.org platform. Get started with our guide.

Oct
15
Tue
29th ANNUAL TRANSFORM OUR WORLD™ GLOBAL CONFERENCE

@ Hyatt Regency Monterey Hotel & Spa on Del Monte Golf Course
Oct 15 @ 5:00 pm – Oct 18 @ 9:30 pm
Our 29th Annual Transform Our World™ Global Conference to be held in the stunning Monterey Bay, California, with a newly designed program that will engage the whole family in a Transformation experience during both general sessions, as well as free time designed for networking and relationship building.